The Time is Now


Be Your Own Boss
Are you a stay-at-home in search of that great work-at-home business?  Well, the time is now.  Celebrating Home is a fantastic way to earn that extra money you've been needing.  Our large array of lovely scented candles make wonderful gifts along with our Ooh La Lamp that people are raving about!
Join My Team
When you join my Celebrating Home team, I'll train you and with my own unique marketing materials, you'll be on  your way to building a lucrative work at home business in a matter of days.  I'll design a lovely blog just like mine to help you promote your new found business.  Check out Celebrating Hearth and Home with Cyndi!
Sale!
Our Celebrating Home kits are sale for $84.00.  This price won't last long so join today! Please email me with any questions you may.  momsinslippers@yahoo.com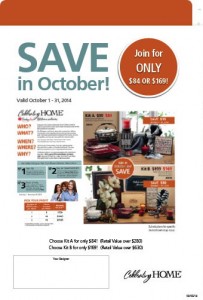 Work at home in comfort. There is no better place to work!