A Cup of Coffee for Mom
A Cup of Coffee for Mom
Time to Reflect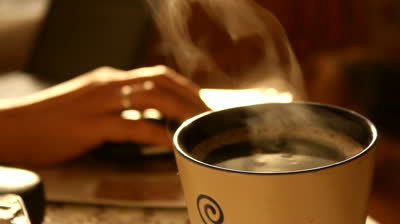 A cup of coffee for mom is quiet time for you to sit in silence, to reflect on the goals you accomplished the day before and being thankful for what you are preparing to achieve today.
As a mompreneur your attention and focus should be to attain one goal everyday where your business is concerned.  Perhaps you can write an article which is a great way to encourage yourself and those who love to hear what you have to stay and whatever that you'd like to share.  Writing great content should be on your weekly list of things you need to do to keep you and your business aligned for success.  
A cup of coffee is warm and I'm sure it can be soothing to your soul giving you a touch of inspiration every entrepreneur needs.  I don't think it's so much the coffee that provides you with the inspiration, but the down time and the peace that embraces you as you sit pondering and reflecting upon your business goals.  Quiet time alone is an awesome way to help you to think clearly and to be more productive in business.  
Multitasking
Multitasking is great when it comes to laundering the clothes, vacuuming the rugs, cleaning your hardwood floors with water and vinegar, cleaning the kitchen, living and dining room areas and cooking dinner, but it has no place in business.   When you use the art of multitasking in your business and you're all over the map, it's hard to stay focused and to be clear about what it is you want to do in terms of your business and what direction you want to take your business.  It is vital for you to put your attention on one business and accomplishing all the goals that you have for that one business.  Leveraging your business, marketing your business and all other aspects of growing your business should be the focus of your business.  
I use to think that I was great at multitasking and I still believe that I am because I have the ability to accomplish an array of goals, but those goals pertain to organizing and keeping my home clean and clutter free.  I love a clean and neat house so multitasking in this area of my life is a necessity.  
Multitasking allows you to accomplish a lot of things in a 24-hour period, but the principle of multitasking should be applied to your home and not your business.  This is a lesson I learned the hard way, but now that I have this notch in my belt, it has helped to transform my life and business.  I'm no longer all over the map.  I've been on this work from home journey for a long time and my destination has been a miracle, a joy, and an abundance of success.