All Things Autumn
A Touch of Warmth and Love
---
Warmth and inspiration
Autumn's warm and vibrant color palette lends inspiration to my heart for my home. The depths of falls beautiful and majestic hues compliment the earth's richness and all its glory. Such brilliance deserves to be awarded with thanks giving.
Today I will be heading out to capture some of God's most heartwarming gifts that my eyes can see. Leaves and trees. I will spend moments in His presence thankfully photographing His awe-inspiring creation. For the past fives years I have been taking pictures of autumn in it's complete state of oneness.
I am beyond elated to be able to bask in the beauty of fall. I'm telling you there is no feeling like the one that encompasses me like this time of year does. It touches deep down into the fibers of my being giving me a sense of newness. It's like I can do anything. I feel more empowered than ever!
Before fall blows in like the warmth she is I always like to prepare my home and awesome family for colds and flu. My family always seem to get sick as soon as fall arrives and before making her departure, things begin to calm down. . I stock up on Advil, Motrin, and Robitussin. This year I'm going to try a homemade cough syrup that I found on Divas Can Cook.
---
All Things Autumn. All Things Warm. All Things Vibrant.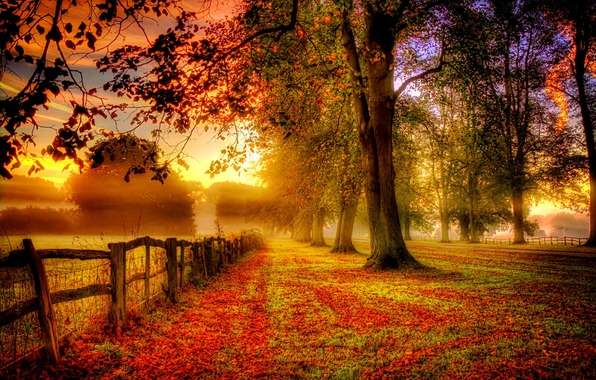 When Autumn arrives it always bring with her a true sense of warmth, love and a host of happiness filled with joy and family gatherings!
I've been dreaming about autumn for the past two months.
I am getting super excited as July prepares to make its exit and August waits to make her entrance into the summer season. September will quietly be awaiting to make her appearance and when she does I will have all my fall decor organized to make my living room simply beautiful.
Autumn is my favorite time of the year. Want to know why. Well this may sound a little off, but I love the cooler temps. That's not the crazy part. I love the cold weather because it means family staying close to home. It means baking my famous brownies. It also means football on Sunday's and even some Mondays. It means snuggling up in the family room with hubby, William, harry and Prince with cinnamon snaps candles glowing on the coffee table. It means writing more heartfelt poetry and short stories. It also means getting my menus ready for Thanksgiving and Christmas holidays.
When Autumn chimes in I'll be sharing with you my DIY projects and a few of my beautiful fall photos. Until then, I'll be dreaming and planning about Autumn and all the love she brings.
A MIS Mom,
Cyndi