Love for the Skin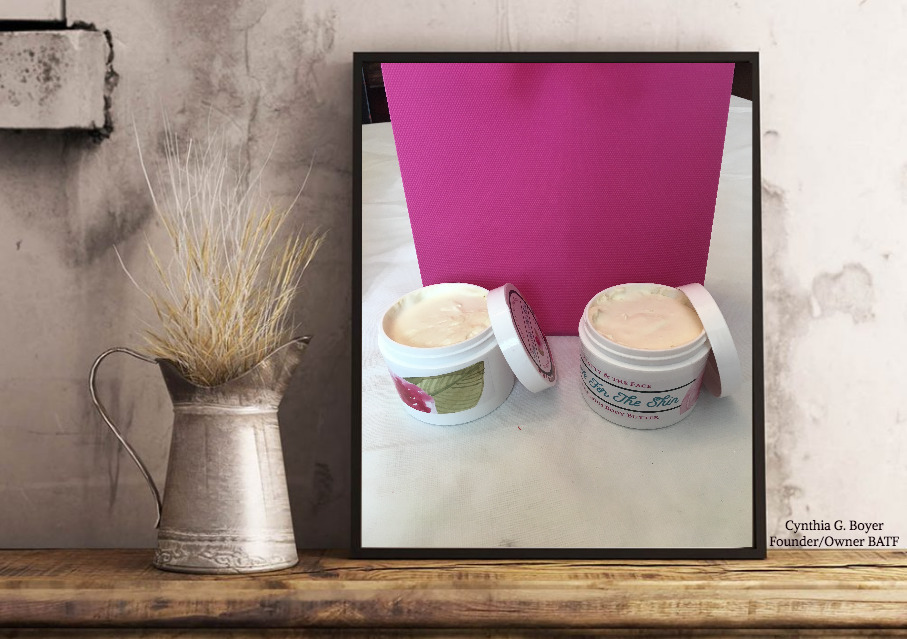 Beautiful and the Face, Beautiful Glowing Skin All Over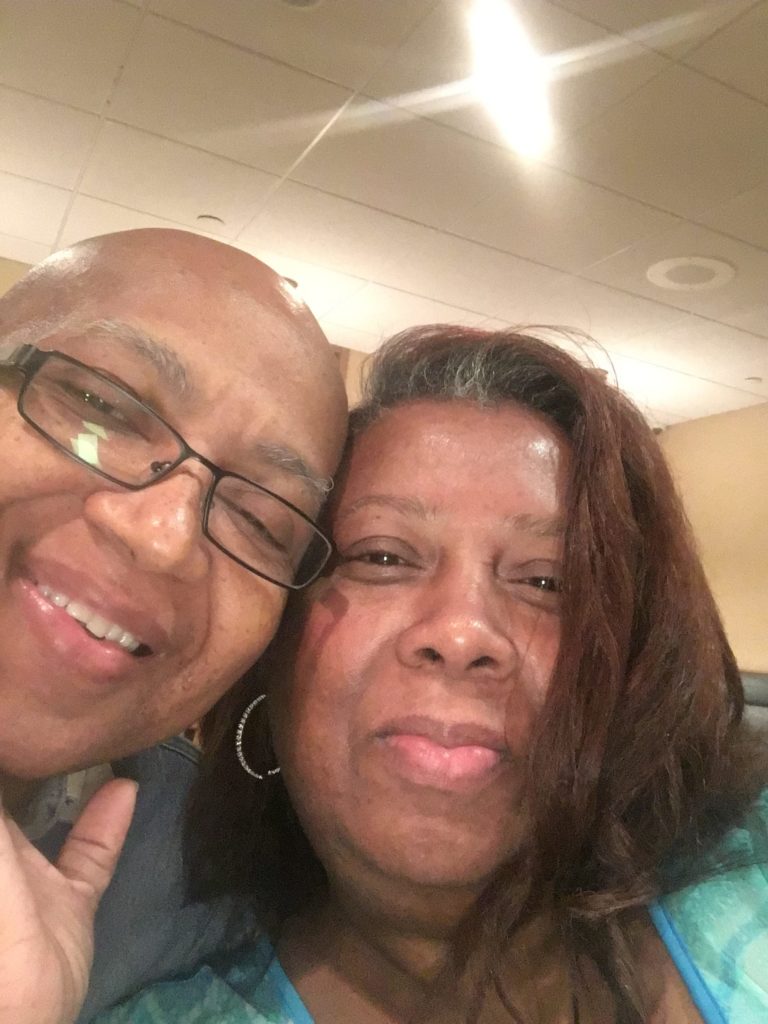 Growing older doesn't mean that we have to lose our beauty. In fact, as we grow older, I believe we grow more and more beautiful everyday. Sure, our skin needs will change, but that's to be expected. There are a million and two products out there that can help us to maintain our beautiful healthy skin. Believe me, I've tried so many of them and have just accepted the fact that changing my skin care regimen will be a part of my life, but I don't mind because I love having healthy glowing skin. Unless it's in your genes, maintaining great-looking skin is a process, but it doesn't have to be hard. If you're looking for the best skin care products to help nourish your skin and keep it hydrated, please, read my story; its one of my favorites!
I've always loved the cornbread hue of my thick, healthy and beautiful glowing skin. I've never been too concerned about getting wrinkles. The overall appearance of my skin has been my focus; having even tone skin is very important to me and as I get older, my skin has experienced some minor changes which meant I had to change my
cleansing and moisturizing agents to help me to achieve my long-term skin care goals.
When I was about 34-years-old, a large cluster of bumps grew and formed on the right side of my face. Those unwanted creatures seemed to sit on my face for what seemed like forever. Every month for the next 7-years these unwelcome bumps were sore and filled with all the gunk that made them so very unattractive. After these ugly little
visitors slowly began leaving my face one-by-one, they left a dark circle on my skin; on my youthful-looking face. It was then that I set out to find a solution to rid these ugly, unattractive and unwanted scars on my face.
I tried Mary Kay and their miracle performing mask, but unfortunately it was not the answer to ridding the creature-like scars on my face.
Let it Glow, Let it Glow, Let it Glow!
I then discovered BeautiControl! A cleanser that was thick and rich, lightly scented — a cleanser that fully penetrated my skin and gave it a deep-down feel good cleansing like no other product I had ever tried. Their scrub was phenomenal, their tonic amazing and their moisturizer left my skin unbelievably soft. The four steps worked in
perfect harmony with each other and with my skin; my skin was as beautiful as ever. The scars that covered a small portion on the right side of my face were starting to disappear, slowly, but they were leaving; it was as if my blood had been thoroughly cleansed. One would have thought that by looking at the skin on my face that my blood was as pure as pure could be because beauty starts from the inside.
I used BeautiControl's Skinlogics Gold for about a year and a half until the lab at BeautiControl decided to change this amazing formula of this unmatched skin care system to a cleansing foam. I decided to give the new Gold a try, but unfortunately for me, it wasn't a match for my moisture-thirsty skin and I found myself searching, once again, for new skin care products because the foam just did not work for me and the moisturizer did not moisturize my skin at all. After this system failed, I started trying other products most of which were geared towards anti-aging skin and I am not a fan of any products that tries to halt the aging process (or so I thought until my skin began sagging…geesh; we will discuss this later in my book), but I still do not believe in anything that has been formulated to stop or get rid of wrinkles. I believe, realize and understand, thank God, that if I'm blessed to live, I am going to get older and that the aging process is accompanied by wrinkles; they will someday become a part of my skin, so I definitely do not believe in anti-aging products because they just DO NOT work! I truly believe that when we try to combat our wrinkles with a lot of expensive products it makes our skin look worse and I've always believed less is always better. I never want my skin to become dependent on something in terms of stopping or getting rid of wrinkles.
The Golden Oil
Let it Glow, Let it Glow, Let it Glow!
So after reading reviews and trying other skin care systems such as Clinique and Arbonne, I did some research on certain oils that work well on the skin. One oil that I tried years ago and loved was Jojoba oil. I've always had dry skin and desperately needed something to moisturize and soften my cornbread colored skin. When I tried Jojoba oil, my skin literally soaked it up and once again, I had found another miracle that worked magic.
A little expensive, super beneficial, and lasts and lasts, I recently purchased a bottle of the golden-colored Jojoba oil from the health-food store along with a bottle of 100% pure Vitamin E oil; I already had some cocoa butter sitting on my dresser and I already knew what I was going to do with them. These three moisturizers were great, but did not work as well as I would have liked for them to individually so I decided to mix the three together….WOWWWWWWWWWW…what a difference this made in/on my skin and what a miracle!!!
For less than $20 I made an amazing home-made moisturizer that works to nourish, moisturize and beautify my skin. I was then left to find a cleanser that would compliment these three magical performing ingredients I had put together to help keep my skin soft and supple. I discovered two cleansers that proved to be perfect matches for my skin along with my moisturizer. Because my skin is so sensitive and so dry, I use Mary Kay's Creamy Cleanser Formula 2; I love it. Twice a month I use Cetaphil to get a little deeper cleaning and to remove all the excess dirt. I also have a tonic that I use to keep the Ph balance in my skin, but I only use it once a week because my moisturizing joy works so well. Also, twice a week I allow my skin to absorb even more moisture for pure softness by applying Petroleum Jelly during the colder months when the fall and winter seasons arrive. My skin is more beautiful than ever; it is soft, and still wrinkle-free, but I must tell you that I am still fairly young at 51-years old. I'm 51, people tell me that I look 41, I feel 31 and I'll settle for 21!My oh my, that is some story and one I love to share with women everywhere. Here I am, soon to be 54 years old in November. Today is August 19, 2012 and I am writing this as my skin care regimen has changed a tad bit.
I began experiencing changes to my skin due to my physical ailments; fibroid tumors which left me literally drained every month. My skin, now drier than ever was really suffering. I was on the hunt to save my skin; to make and keep it soft and to nourish it with the essential ingredients that would give it that healthy and amazing glow I had become so used to. I was still using Mary Kay's Creamy Cleanser 2, but it wasn't working as well as it use to. My
face
was itching like crazy and getting drier by the second. Yikes, I needed help. My three-miracle performing moisturizers were still working, but not as I wanted them to in the colder months. I went on the internet and began reading about Burt's Bees products to see if they had a cleanser that would deep-clean my skin without stripping it of its moisture. I came across Orange Essence and after reading all of the endless and great reviews I decided to give it a try. My son who was out running errands at the time had called to see if I needed anything from the store; I asked him to look for the Orange Cleanser for me; he found it at Rite-Aid and bought it for me. Well, when I wet my
face
(just a little) I applied the Orange Essence to my skin and it burned like someone had put a torch up to my
face
; good golly, my
face
was on fire, but I continued to use it for a few more days, but I did not like the way my
face
looked and I certainly did not like the way my
face
felt with this cleanser; it was horrific to say the least. I started to take the cleanser back, but my son said, "Mom, just keep it; it was only $10. So I kept the cleanser and about a month later I decided to try it again; my oh my, after trying the Orange Essence for ten consecutive days my skin was glowing; it wasn't so soft, but it was glowing and I liked the way my skin was beginning to look. I kept using the cleanser and would alternate between Mary Kay and O.E. My skin was almost back to normal and I love it. Once morning when I woke up my husband said your skin is glowing!!! I was sure that I was using the right cleanser for my skin.
Still in search of a really good moisturizer, I did more research for pre-menopausal skin and I read that Grape seed oil is excellent for sun-burned skin and just awesome as an overall moisturizer. I went to the vitamin store and purchased a bottle of Grape seed oil and I use it only at night because it tends to be heavy and always gets into my
eyes somehow no matter how little of it I use; it is a great nighttime moisturizer for the skin and I mean excellent for the skin.
How I Stopped My Sagging Skin in Less than 24 Hours and You Can Too!!!
My concern for my skin is for my skin to greatly moisturized; that's all I've ever wanted; to have highly moisturized skin which I believe gives it a healthy glow, but when I noticed that my skin began sagging a little, though I am still wrinkle free, I wanted to do something about my sagging skin.
And Yet Another Mission
I set out to do yet more research for my skin. I wanted to find out what I could do to stop my skin from sagging. I thought keeping it moisturized was the answer, but it is a little more to it than that. I have found out that as I've gotten older, my skin needs change. I still love my Jojoba and Vitamin E oils, but during the day, my skin thirsted for daytime hydration. It was then that I discovered these much needed nutrients and ingredients to keep my skin soft, hydrated and deeply moisturized. These special ingredients
are:
• Ceramides
• Niacinamide
• Hyaluronic acid
One of the best moisturizers for facial skin is CeraVe; it works a miracle and I use it every day to moisturize and soothe my skin. CeraVe works to repair damaged skin and acts as a protective skin barrier for any skin type.
And the One Platinum Ingredient Women Should Never Be Without!
Retin A
Love Has Been Birthed