There is Money to be Made – Celebrating Home
And It's Waiting for You

As a Designer with Celebrating Home you can have all the freedom and flexibility you will ever need.  Why wait, get started today and start making money in the comfort of home.
I know many of you want to make money from home.  You want to be your own boss, design your business your and create your own wealth.  Celebrating Home has all the components that will allow you to work at home for yourself.  Your dreams of working from home is right at your fingertips.
Freedom and Fun
You can have all the freedom you will ever need as a Designer with Celebrating Home.  A Designer gets to design her work from home business her way for great success!

Join My Awesome Team During the
Month of November for Just $39 
And Start Making Money Today!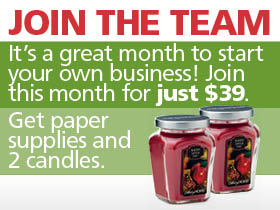 Questions?  Email me at cyndisdesignz@gmail.com
I'm excited to help you start your own home based business!