Use Your Gifts to Achieve Your Goals
Start Living Your Dreams Today!
Good Day,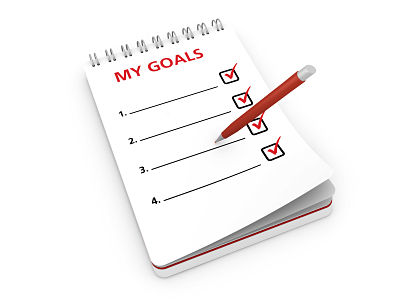 It's 8:54 a.m. Saturday morning and it's gorgeous outside.  The sun is out and shining ever-so-brightly warming earth's body.  My garden is sound asleep.  She is just resting awaiting the arrival of Spring.  So I will let her sleep because when she awakens to the voice of Spring she will be up and about ready to sing!  We still have a little snow here in West Chester, Pa and I'm loving it.  I love the cold and snow.  I appreciate it more and more every year.  I also love Christmas.  I just enjoy watching QVC and seeing all the beautiful decorations they offer to help home owners beautify their homes during the Fall and Christmas seasons.  This is where a lot of my inspiration comes from; the change of the seasons!  
During the week, year round, I am working my businesses and loving all that I do.  I love implementing unique new ideas that make a profound impact on my businesses.  I also love using my gifts to create new designs and to write new masterpieces.  I write to bless others and it is through my writing and designing that this takes place.  I love helping to position others to step out on faith and experience new things and take on some great projects that have the amazing ability to change their own lives.  
Now, I want to ask you; what are your goals for today, tomorrow, next week, next month?  Are you looking for ideas to start a home based business.  If you are I want to help you.  If  you're presently stuck in terms of what kind of business you should start then let me help you to devise a plan to make it a little easier to make up your mind on what kind of business would be the perfect fit for you and your family.
Ask Yourself These Questions
There is an endless list of legitimate work from home businesses you can do, but you have to ask yourself the following questions before you begin.  
What am I passionate about?

What is my one special gift that I can use to start a business?  Am I writer; a crafter; a designer (this can be interior, graphic, etc)

What unique skill set do I possess?

What makes me happy?  (writing love stories, helping others, etc)

Do I have all the qualities to be an entrepreneur?
Okay, now you've asked yourself these five very important questions.  Now let me help you answer these questions.
Let's Find the Answers!
When I started Magic Fingers Typing Service I was capable of typing 80 wpm.  The reason I am telling you this is because being able to type at this speed accurately, I was able to turn out documents quickly which meant more customers and you know the rest of the story.  I also knew how to create tables, design flyers and brochures and I also knew how to make documents really stand out, but only where that was needed.  Most documents are really easy to type and don't require a lot.  When it came to designing flyers I found out that I had a gift for designing.  I began making coloring pages for children. My light bulb moment came when I wanted to make t-shirts using the creations from my portfolio.  The first t-shirt I ever made and sold was of President Obama back in 2008.  It went over big and I made a small fortune in two days.  From there I started blanketing mugs, tote bags and keychains with my masterpieces.  I am deeply and highly passionate about designing. Typing and transcribing were my first loves and I guess that's because I have been typing since I was 14 and I do it well.  I do it accurately.  I will always believe my typing business is the reason I found my passion for design.  
Now, sitting and pondering, think about what you are passionate about.  Do you love to knit or crochet?  Do you have a passion for writing poetry or fictional stories.  Do you love to craft things like gift baskets.  Are you passionate about healthy eating and living?  Are you an exercise guru and would love to help others get in shape and stay in shape in a fun and unique way, like it's never been done before?  I think you get my point here.  Whatever it is that you are passionate about you can plan, start and grow your business using the very thing that you're probably already doing in your home right now. Doing whatever it is that you do, does it make you happy.  If you're a writer and you become so engaged in writing and the words just seem to flow from your heart onto the paper and you've been told your writing is touching, warming and changing lives, then maybe this is what you should be doing; writing books.  You can write ebooks or traditional books; whatever your heart desires.  People make a lot of money making ebooks.  If you have a niche then writing ebooks will come naturally to you.  
Now, let's doing some a little different.  Wherever you are right now in your home and depending on what room you are in, look all around you. If you see pictures hanging on your walls look at them.  Look at the table, the fridge, the tv stand, anything that is in front of you and surrounding you.  What inspiration can you take from the objects in your home to help you start a business.  One day about two years ago I was sitting in my kitchen eating breakfast when a phenomenal business idea came to mind.  I took it and ran with it.  You can do the same, but you have to be still and think as you look around your home. This is just another way to inspire you to help you to begin your work at home journey.  
Work at Home Ideas for Stay-at-Home Moms!
Here are some work at home business ideas that can possibly help you find your niche:
Gift basket designer

Cupcake business

Cake decorating

Christmas decorator

Scrapbooking

Card making

Interior designer

Landscape designer

Typing/transcribing

Graphic designer

T-shirt designer

Personal trainer

Business Coach
As you can see, the list just goes on and on.  If you want to become a mompreneur, but you're not exactly sure what field interests you take your time and pray about it before you begin to start your work from home business.  There's no need to rush.  You want to do things the right way and you need to be sure about what it is you want to do.  This guarantees and ensures your success.  I know when you're ready to open the doors to whatever business you decide on, you will be the greatest entrepreneur ever because you possess all the qualities that it takes to be a brilliant entrepreneur!
Written by
Cynthia G. Boyer