Enjoying Life and Doing A
Gazillion Things That I Love To Do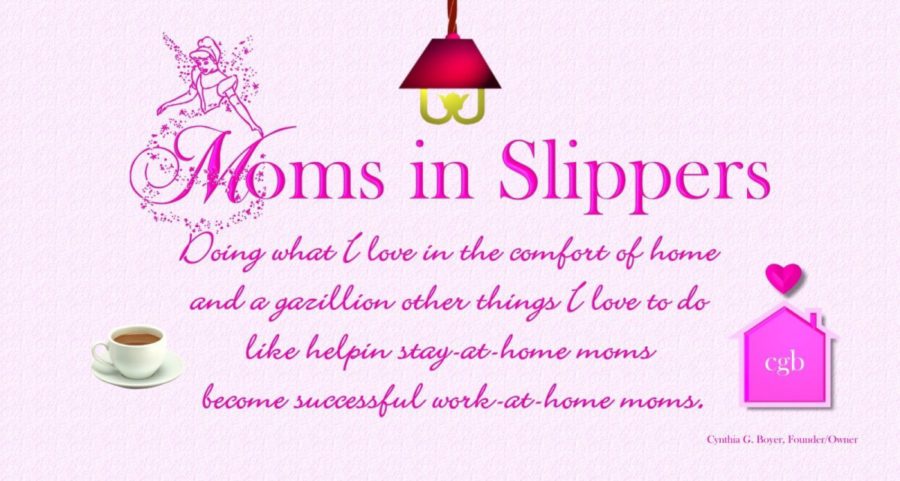 It's another day; another day to do business. Another day to earn a dollar if that is your goal. My goal for today is to complete my to do list. No, I won't be working to earn any money today; instead I will be working to achieve a few much needed goals. Launder the clothes, reorganize my home office and finish my latest website. Being my own boss and working in the privacy and comfort of my home gives me the freedom to do whatever I want to do, never having to answer to anyone for doing the things that have high importance to me and my family. What about you? What are your plans for today?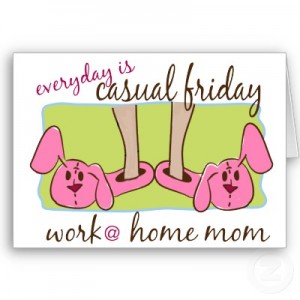 Presently, I am just lounging and enjoying my time here alone in peace and comfort. The peace of mind that I am enjoying I embrace; all the joys that come from being a work at home mom are simply endless and I would not trade or change it for any other job. I have been equipped with the best tools to create financial wealth for me and my family, yes, even in this economy and that tool is what I call faith.
In my living room called my bedroom, I meditate on thanksgiving to God for being so generous and gracious enough to give me skills, abilities, wisdom and knowledge to run a prospering home business and I love it. How can I help you achieve your work at home dreams? I'd love to help you.
---
Let His Light Come In
This morning, Thursday, September 9, was a special morning, but when I think about it, all my mornings are special. I went downstairs to make my son something for breakfast, I slowly made my way into my comfy cozy and heartwarming kitchen where I love to prepare great tasting meals for my family. I opened the blinds and immediately God's Glory began to illuminate the walls of my kitchen.
I looked outside to see His wonderful majesty, a reminder of His blessings in my life, and began to thank Him for His gifts. The gift of being a work-at-home mom and doing, not only what I was born to do, but what I love to do, graphic design, is truly the blessing that I receive and welcome in my heart everyday. This blessing of wisdom and knowledge to create and design the beauty that blankets canvases of those who have chosen to use my service is the Light that shines and warms my soul and allows me to glorify the Lord.
Being able to bring together the various, bright and bold colors that make up the unique backdrops in my creations is the Light that rains down from the throne of the Lord; the brightness of the lovely blue sky, the sun, the stars and the moon sheds the Light that lets me see the vision I before I put all the pieces of the puzzle together. The words, their meaning and how they touch the lives of my customers, is what I love. Their satisfaction has and will always be my ultimate focus and main goal in achieving the vision that they envision. As they feed me what they desire in a banner or button, I take their information and I use it to create the ultimate in elegance, brilliance and beauty. Though I work diligently to design masterpieces that are timeless and magnificence, I work to give God glory for He alone is worthy.
---
As a Mom in Slippers, Yes, I Really Do Work in Comfort!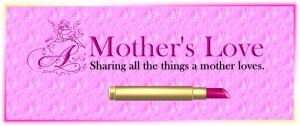 When you visited my website and if you read my story, you already know that I am a work from home mother who has reaped enless rewards and benefits that being a home business owner brings. I love working in comfort with my bedroom slippers wrapped around embracing and warming my feet. I am comfortable, but more importantly, I am content.
When I go to bed at night, I never have to lie in bed dreading having to get up at the wee hours of the next morning to go to work in an office setting for someone else. I don't have to worry about leaving my home, unless I choose to, to drive to an office working all day with only 30 perhaps 45 minutes for lunch. I don't have to worry about leaving my home before my kids are safely on the bus and I don't have the fear of taking and leaving my babies to a daycare center to go to a 9-5 job where my babies are in a daycare literally being raised by someone else because let's face it, when you're forced to put your child in daycare all day long, that daycare provider is truly raising your little one. When I am awakened each and every morning I am so grateful that I have my very own home-based business(es).
I started out typing and transcribing. I enjoyed transcribing because I enjoyed listening to the interviews being conducted by the professor. It gave me a sense of appreciation for what I have. I learned a lot from the interviews and they were a breeze. There was no medical terminology involved even though I was prepared to take on that challenge. I had taken a medical terminology course years ago and found the medical words easy to spell, but that's only because I am an excellent speller. Transcribing medical reports was someone of a challenge only because I was transcribing various specialties which proved to be an enormous plus for me because it really helped me to become even more marketable.
I began transcribing hematology/oncology reports, GI (gastroenterology) reports and dermatology reports. I even did some internal medicine reports and found these to be the easiest.
I decided to take huge leaps of faith and venture out even further into other paths where the light led me to what I am doing at this very moment which I will share with you as soon as I have everything place. In the meantime, I have started my own graphic design business. Graphic design has become my biggest passion, along with my writing children's books, poetry and short stories. It is amazing how I got started in graphic design. I was sitting at my computer one day and just started creating coloring pages for children, but the only program available to me that I was aware of was Microsoft Word which really limits what you can do, but I was still able to design some incredible coloring pages for children. By the Grace of God, I was led to a graphic design software program that I found too difficult to use, but I tried it just the same. I was given a thirty-day free trial period and I used that program every single day until those thirty days expired. It took me all thirty days to figure out the program. By the time I was able to appreciate it, the thirty-days were up. Time passed by and everyday I thought about that program. It was too too expensive to buy so I just said to myself one day I'll get the program. One day came sooner than I had anticipated and I was thrilled. I had to reconnect with the program and I didn't waste anytime getting re-acquainted with the program and I did just that and I have been designing ever since. At first my designs lacked a lot, but now I think I have what it takes to create some of the most of unique and beautiful designs ever; even if I say so myself.
I am now working several home based businesses and love everything that I do. You, too, can do the same. If you have a passion, why not take time to pursue your dreams and goals. It's easy when you have a passion, a skill and or a talent.
---
My Family
The Reason I Work From Home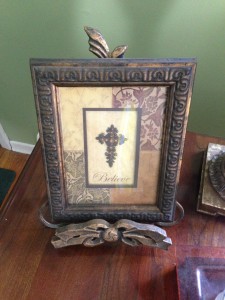 Every morning when I am awakened by God's mercy, I think of His grace; I open my heart that speaks to my tongue that reminds me to give thanks unto the Lord for His goodness. I am humbled; I remain humbled throughout my day as I climb out of bed to begin another new day.
I make my way to my son's room and pray that, he too, is breathing the breath of life; a true gift from God the Father. My husband who has already been covered in the Blood, has been up and preparing to make his way to work in the City of Philadelphia.
I enter my son's room, I give a gentle shake making him aware that it is time for him to get up and get ready for school. He lays there for another five minutes; I go back into his room, call his name again and he slowly proceeds to get out of bed, one leg at a time, dreading every single second it takes him to shake off the sleepys. He went to bed at his designated hour, but it seems there is not enough sleep in the night.
I go downstairs to prepare his love-filled breakfast of eggs, bagels and a tall glass of water only because he loves H2o so much; no bacon or sausage on the menu though. We're not fans of meat too much. I call my sweetheart to tell him that his breakfast is ready; its nice and hot and has been prepared in love to warm and soothe his soul. He makes his way down to the kitchen table half-dressed. He is very slow; he's a lot like his dad. His dad is probably the slowest man on the planet, but he's never ever late for work. He has a strong work ethic. I pray that my baby-boy gets that trait from his dad; his father and I do lead by example which is good for our children.
As B.J. is eating, I am now getting ready to make his lunch so that I can keep him growing big and even stronger than he is already. He is 15, 6 ft tall and has Osgood Slatter. My oh my, I'll be glad when he hits to his full size. He is having major pain with his knees. His knees hurt, his back aches and he's itching; puberty; it's a tough thing, but thank God it doesn't last forever!
We are just about ready for B.J. to make his way to the bus and of course, you guessed it, I drive him to the bus stop which is a good distance from our home. Once we are safely in the car, B.J. and I begin to bless the Lord with Scripture; we sit and talk until the bus comes. Here comes the bus; I kiss B.J., B.J. kisses me and he says, "I love you, Mom; have a good day"! I repeat his words back to him as he smoothly makes his way safely onto the bus.
I drive back home, pull up into the driveway and I sit for a few minutes to absorb God's glorious majesty. I look for the beautiful Cardinal and Blue Jay that live somewhere in one of the trees in my backyard. All of a sudden, the Cardinal appears right before my eyes in all his wonder. I then hop out of the car and in through the kitchen door, I make my way back to my home office; my bedroom.
I kneel down to pray and commune with God the Father before I begin my work day; I read, study and meditate upon the Word of the Father. I commit my life to Him and as I accept His plan for my life, I open my laptop to begin working for my the Lord and then for my family.
My day is filled with numerous jobs and endless activities. I write, I design, I type, sometimes I transcribe. I help those in need of my help and I lend an ear to become the counselor that my friends need from time-to-time. Sometimes I think I may have missed my calling because so many call me for advice and then they say I truly inspire them, but I take no credit for being an inspiration to people. I am a servant of the Lord and I am fulfilling His great commission.
On Mondays, my day consists of emailing reading and responding; on Tuesdays, I write and design and launder the clothes. On Wednesdays, I update my sites hoping to impact lives around the globe and on Thursdays, I do more writing. Fridays is filled with miscellaneous tasks. My daughter is home from college so she frequents my room until she has to go to work either to babysit or waitress. I adore my 21-year old daughter who honestly thinks she knows more than her 51-year old mother, but she doesn't mean any harm. Every word that proceeds forth from my mouth, she has an answer for and she thinks she is always right, but she is not disrespectful in her tones, opinions or the feedback she believes I need from her!
She is a baby entrepreneur who wants to shed light by empowering and enlightening teenage girls through unique avenues that she herself has created. She is a tiger and a cougar. She met a CFO the other night who looked at me and said, "Your daughter is a gem"! Don't I know it!
My days are filled with love from God and my family. He gave me the family and to Him I am ever so grateful. We are all different, but we are all the same. We are wealthy; very wealthy; wealthy in love and riches. We hope to spread our wealth to others to help impact and change lives through all that God has given us.
I've been blessed to have talents and gifts that provided me with my very own home based business. I am elated. I am delighted, but more importantly, I am blessed.
---
It's Another New Day.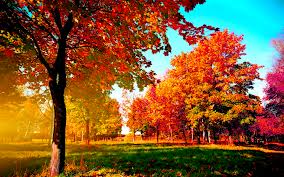 It's cold and raining outside, but it's warm and comfy in the living room. Everyone is anxiously awaiting for the arrival of the warm weather that nourishes the flowers and trees.
Today is a day to sit back and take in the beauty of God's wonderful awe-inspiring majesty. The thought of His strength and honor move me to do great things. I am always amazed when I glance outside my bedroom window and I am blessed to be able to witness the wings of the various type birds sitting on the branches of the trees in my backyard and the hymns they have written and now sing to awaken me out of my sleep that says, it's time to get up. The cloud-filled sky that send the rain tells me just how cold it is outside, but it also tells me just how much God truly loves me. He sends the rain to show His power and to serve as a reminder that He is real and His wondrous works are just that, wondrous.
I am enjoying being here in my Spirit-filled home with my family although my husband is at work, my oldest son is in class at Cabrini and my daughter is away at college in Washington, D.C. My youngest son is on Spring-break and we've enjoyed spending time together this morning watching To Kill A Mockingbird. This is an awesome movie. This movie tells me that the people who wrote this movie were blessed with gifts from heaven above. They decided to take their gifts and utilize them to convey a message.
I, too, have been given a gift and would like to convey a message. As a stay-at-home and work from home mother, I enjoy and work extremely hard to achieve my goals and to fulfill my dreams. I envision greatness through my passion, dedication and commitment to my achieving my goals as I aspire to help those who are in need of some form of help. I believe I have been equipped to be a servant. My heart is the cup that is filled with the compassion needed to bless and help those in some form of need in their life.
When I started Moms in Slippers, I started it to help other people. I make no money from Moms in Slippers. No, my wealth comes from the Word of God and the Word of God gives me the fulfillment and prosperity I need to help me and family to make it from day-to-day. God is my Source of Strength and He is everything I need to ensure my success; I live my life for and through Him.
What about you; do you have goals you have been working hard to accomplish. If so, all you have to do is have confidence in yourself, claim it in Jesus' Name, believe and receive it and you shall have it.
Until the next time you join me for another cup of warm life-soothing tea, be blessed and keep working towards the fruition of your dreams.
Life, it certainly is a battle sometimes fought long and hard. My oh my, some of the things and people we encounter, makes us wonder, makes us weary and makes us grieve from all the unnecessary stress. From having to deal with in-laws to the unqualified bosses on our jobs, it's enough to make you want to go behind closed doors and just stay there. Then there is something and someone else; you. You believe, deep down inside, that you're different from everyone else in the world; uniquely created and every fiber of your body perfectly made with a mind that speaks greatness into existence.
You know you have everything it takes to start a home-based business. It's etched in your heart, embedded in your soul and just waiting for you to take the steps to take your steps and make your mark in the world of home-based businesses.
Starting a home based business takes courage; the courage to start a business, grow a business, promote a business, and greet face-to-face numerous challenges that will come to your door step, but remember, be encouraged by your passion and your ability to run and enjoy a great, one-of-a-kind home-based business.
Have you ever asked yourself the question: "What does being your own boss really mean?"
For me it means a lot of things; it means designing my business my way; it means pouring originality into my business; it means being able to implement my own thoughts, goals and ideas into my business to make it the success I need it to be for my benefit; it means working when I want to work, creating my own schedule and being in control of that schedule; it means paying myself everyday if I want to; it means having all the freedom and flexibility that comes with running my own business; owning my own business means having choices.
I could not be happier as a business owner, doing things my way, creating and designing a business that makes me happy.
---
The Game Is On
The NBA Finals. What an exciting time to be watching Super Pro All-Time Great, Kobe Bryant. Kobe is a phenomenal basketball player whose hunger for the game seems to get stronger each year. He loves the game of basketball like a man who would be in love with his fiance or wife. When he talks about this unique game of ball, you can actually hear the thirst in his voice; he's doesn't talk loud from excitement, but the words that he speaks tells the world that this man is a basketball lover.
As I've watched Kobe grow over the years, I've watched him mature; his head size has deflated and his overall attitude has gotten a whole lot better.
Kobe is the kind of player that I would love to have on my team. He's full of energy, he's determined, he's motivated, he's inspired, he's committed, he's confident, he's on top of the world and he has a heart for people and his business; it was apparent during the regular season and demonstrated every night that he played during the finals; this show of determination can boost any business and that's why he and the other Los Angeles Lakers are the world champions.
Kobe truly pours out his passion for the game into the game. He is an amazing basketball player with a thirst for winning; he quenches his thirst by being real and playing. Though some complain about his arrogance that stems from his ego, I think Kobe has learned some great lessons. In life, we are forced to go through the fire of trials and tribulations; those trials and tribulations are designed to make us wiser and stronger, but for Kobe, I think his trials and the few ordeals he had to endure has made him more mature and if being conformed to maturity means being wiser, then Kobe is wiser and usually wisdom does come from age, but also wisdom can come from life experiences.
I have taken Kobe's tenacity and applied this principle to my business, but in all truth, I've always had it and I've always shared it to be a help and support to others who may be trying to get it. No, it was not born in me, but it has been instilled in me.
Just like Kobe, I love to work; I love to write, create and design. I have a passion for it. I have a passion for it because it is a gift. My gift, wrapped and given me to bless not only my life, but to bless those whom I know and don't know.
Kobe has given new meaning to the word tenacity; I guess that's why he's the captain of the L.A. Lakers, MVP of the NBA Finals and just one heck of a basketball player. Go Kobe; you've left your prints on the courts, in the stands and in the world and I thank you.
---
Information, Wisdom and Knowledge
Information – We all need information in addition to wisdom and knowledge in order to have successful home-based careers. Yes, if we're going to achieve and enjoy the sweet taste of success information is paramount to the ins and outs of our businesses.
Information can take us to a completely different level in our businesses – a level we never even knew existed. This is just one way we're able to obtain wisdom. Life experiences is also a form of information that leads to our gaining wisdom; wisdom then becomes the knowledge that we need that gives us the power to do incredibly amazing things. When we're equipped with information we can do just about anything. If we diligently seek wisdom, we can take that wisdom and apply it to our businesses, which automatically becomes a part of our lives once we've made the decision to pursue a home-based business.
Is there some information you are seeking that perhaps you just can't seem to find? Maybe its here in our living room or maybe its within the confines of your heart. Dig deep witihin your soul and see what you find. The answer lies within you!
---
Doing What You Love
Every Day of Your Life in the Comfort of Home!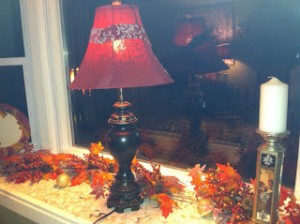 You have a very busy schedule. Every task all the way down to your household chores, all your days are full, but your dreams are not being fulfilled. The dreams you envision as soon as you are awakened to a new day – throughout your days as you go about checking off things on your "must do list", your thoughts are on you and how you can put into action your skills and your creativity. You've penned your dreams into your privately-kept journal. You've store this journal always, but you haven't forgotten about all the goals you have written down in your journal. You're ready to attain your amazing goals. You retrieve your journal from the drawer. You go to a quiet place in your home to contemplate how you can fulfill your dreams and your goals. you're pretty much already equipped with the tools you need to accomplish your goals. You possess skills and abilities. You just have to learn how to apply these tools to your business once you decide what that business is going to be. You're and organized, you've the right attitude – a positive one – you've sharpened your focus and now you're ready to response to the needs of potential clients.
Opportunities in the work at home area are endless. You're committed to accomplishing some of your greatest desires you believe you deserve to experience the freedom and happiness that comes from working for yourself. Being your own boss is your ultimate goal; a goal that gives you a sense of contentment and in a way, a turning point in your life. Being your own boss blankets your life with a kaleidoscope of rewards. Being your own boss presents you with choices to create, design and build a high profiting business. your past work experiences which have included running an office will allow you to apply these skills to your new home business. When you begin to work your business you will start to see relationships established as you offer your services to your target market. You will gain a clear and concise understanding of what is expected of you, you will then put the wheels in motion to grow and leverage your business helping you to prosper in every aspect of it.
You are already somewhat familiar with some of the steps necessary to start your business. Starting a hbb is a learning process; it can also be an exciting one, but that depends on your passion and just how much of your passion you are willing to pour into your business. If you're serious about your business, your passion will be evidenced throughout all that you do in and with your business. Applying for the required components to start your business is crucial to the success of your business. Writing your business plan will help to ensure that you stay on and follow the path will guide you successfully into your new journey.
Remaining true to yourself, your dreams and goals will lead you to amazing things and wonderful success.
Work from Home in Comfort The Only Way to Work!
What is it that your heart desires?
Is it to be your own boss?
Is it to work in the comfort of your home?
Moms, Work from Home and Be Your Own Boss!
Working in comfort doesn't just mean you are working comfortably and cozily in your pj's or casual clothing; it is much more than how you dress. Having peace of mind gives you the comfort you need to be able to run your home business smoothly and with confidence. When you know that you have the freedom to do things your way and the ability to implement your own ideas, this also gives you a sense of comfort. Working in comfort means setting your own hours and doing things your way.
Working in the comfort of your very own home is the only way to work. If you haven't started your home-based business, what are you waiting for. Now is the time to start your home business, so come on and let's make your dreams a reality and start working from home in the comfort of home.
Our goal is to help you achieve your goals?
Have you begun to fulfill your work-from-home dreams? What does working in comfort mean to you? Is it working from home and being your boss or is it just simply working at home for someone else.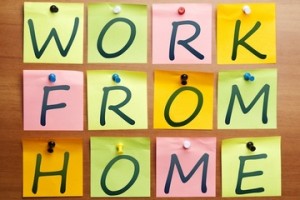 I've been working at home for quite some time now, and I would not dream of stepping into a traditional office to work for someone else. I know that I have been blessed by God with great skills and abilities. He has graciously bestowed upon me gifts and talents that I use everyday. I love to write, create, design and type, but I think my true calling is helping others.
I started Moms in Slippers in all honesty to benefit my family and me, but I also started it because I genuinely want(ed) to help and show other women how to work from home. I received a lot of phone calls, some serious, some not so serious. I've given away free memberships before I revamped MIS never to receive a thank you from one begging and pleading that they did not have the money to pay for the site. My heart, soft and tender, quickly learned valuable lessons. I learned that I, owner of MIS, cannot allow bad experiences stop me from helping those who have a true and strong desire to start their own home-based business.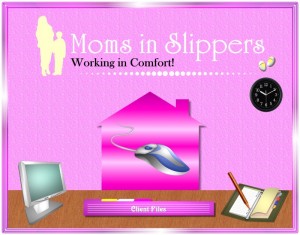 Starting my own home-based business has been a blessing. It has taught me so many things and it has inspired me to do bigger things. I now design t-shirts and I've started Cyndi B's Divine Tees. I design Breast Cancer tees, sports tees, inspirational tees and am working on tees for teenage girls. So you see, my typing and transcribing business has led me to a path that has opened doors and has truly helped me to grow as an entrepreneur. Making money is not easy, but using my talents and my God-given gifts makes me rich.
If you're ready to start your business, why not start today. It doesn't have to be a secretarial business, but of course you know that. I just love sharing with you my testimonies that I hope and believe will inspire you as you aspire to be your own boss.
Be blessed as you begin your work from home journey; it is one journey, I'm sure that change your life!
Yes, You Can Do It!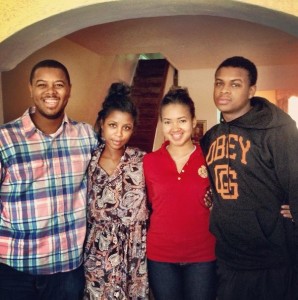 I have two dear very close friends who were laid-off from their jobs last year. When my girlfriend lost her job she enjoyed being in the home; she was able to take her son to school everyday and she was elated that she had the option of picking him up, but that wasn't the case when she first learned that she was being terminated; the initial shock more than devastated her. When her boss called to tell that she was being terminated, she immediately began to cry because you see, she had just bought a brand new home. She was worried with thoughts and questions of "How am I going to pay my mortgage and utilities in addition to food and the monthly car note. She collected and to this day, continues to collect UE Benefits, but my male friend, on the other hand, never stopped pursuing employment and thought that he would have his prize job by now, but it has not happened and he, too, is receiving unemployment insurance. When I spoke with my friends I suggested that they start their own home businesses, but they were skeptical because they both believed that it would take years to make the kind of money they had become accustomed to making on a weekly basis which is truly understandable. They knew their circumstances and they knew that if they were going to continue living the kind of lifestyle they were used to, they were going to have to find employment. They both had valid good points of finding work because sometimes it does take a while to make money working from home depending on the type of business one decides to start.
A typing and transcribing business is one of the easiest, least expensive and most lucrative businesses one can start, but it requires being able to type at least 30 words per minute. A typing business also offers variety and what I mean by this is you have the opportunity to type all kinds of documents which can include dissertations, thesis, reports and more. You can create flyers, brochures, postcards and so much more. You can leverage your typing business in no time at all and make a great living do so. You'll never get bored with a typing business because there's a lot of different forms of documents just waiting to be typed for a large number of businesses.
Why should anyone fear losing their when the option of being one's own boss is truly the answer to having a rewarding and fulfilling career.
Do you work in a peaceful and stress-free environment? If you work for someone else in a traditional office setting, the answer is probably no. Do you envision having your own business, working for yourself at home in comfort doing something you absolutely love? Are you at a point in your life where you know you have the awesome ability and the potential to start and grow a successful home-based business that will give you the opportunity to make as much money as you want and truly the kind of money you want and the kind of money you deserve?
Many people have taken the initiative, their skills, their abilities and their talents and have ventured out to change their lifestyles.
Before launching off to become an entrepreneur, you should seriously think about and take a look at where your passion lies. Can you turn your passion into a profitable and prosperous business that will eventually define you as a brilliant entrepreneur in your field, thereby making you a leader in your home-based business? Is there a service or product that perhaps you can offer that you can use to start a busness of your own? Think for a moment what skills you possess; crafting, creating, stamping, designing, teaching or typing? These are just some vocations that can easily and very quickly be turned into a business.
Once you've discovered your passion, it's time to make it a reality, a vision that can be seen by everyone. You have a message, your business, and now it is important that you share your message with your audience, but who will your target market be? There is a large spectrum of buyers who may be looking for something no one else offers; this is your chance, your time to give the people want they want; a much needed product or service that is going to help them in their life in some way; a product or service that is going to make their life a little easier. You have the knowledge and the wisdom which means you have been equipped with the skills and abilities to start your own business and make it explode into the success you've always dreamed of.
To work in comfort means knowing that you're working for yourself; being your own boss, providing a product or service that makes peoples' lives happy. Working in comfort means having the flexibility and freedom to make the decisions you know are best for you and your business, to make your business work, not just for you, but for your customers as well. Working in comfort means being stress-free, happy, working wiser, not harder and being at home enjoying all the rewards of working for yourself!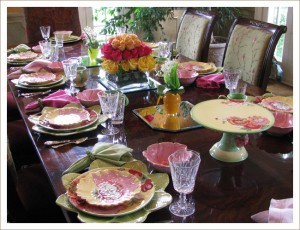 The Young Great Typist
I started typing when I was 14 years old. Taught by my sister, I quickly learned and mastered the art of typing and developed a truly great and necessary skill.
When I took my first typing class in high school I achieved all A's from the start of the semester to the end of the semester. From that point on I have never stopped typing. I typed for neighbors who thought that they could type, but once they discovered how fast and accurately I could type, they gave it up and I found myself doing all of their typing for them. I typed book reports for my friends and for myself as well. My neighbors, who were like my family purchased an IBM typewriter; man was that thing nice. None of us had a clue as to how it worked, but in no time at all, my fingers were creating magic. The typewriter was awesome. It just need to be typed on.
When I graduated from high school, I got my first job as a typist at a bank in downtown Philadelphia. As a matter-of-fact, every single job I've ever had required some form of typing. As a teenager and into my adult years, I kept telling my sister that I wanted a job that would provide me my own office. I didn't know at the time that what I really meant waas that I wanted to have my own business.
My next and final job would be the lesson and experience that would force me into starting a lucrative, rewarding and successful typing/transcribing business.
I knew that working for someone else would never give me the opportunity to fully utilize my skills and abilities and I would never ever make the kind of money I knew I truly deserved and was capable of making.
I wanted to work in a stress-free environment and for me that meant working in the comfort of my own home. I wanted to be my own boss. I wanted freedom and flexibility, but more importantly, I needed and wanted to be home when my children got home from school. Yes, I wanted to be home to greet my children with an afternoon snack, talk to them about what they learned in school and how their days were overall.
My children knew that I loved them, but I needed to show them just how much I loved them by being home for them when they came home from school; I didn't want them to come home to an empty house. They had never experienced coming home to an empty house before and I believed it was my responsibility to be home for them and not my mother and father; my parents were always willing to help me where my children were concerned and now I knew it was time for me, their mom, to be home for them.
When I was laid-off from my last job, I enjoyed being at home and relaxing with my children all summer long. I absolutely positively loved it and was determined to keep it this way for as long as I had to earn a living. Yes, I was determined to work in the comfort of my home. After working for 13 consecutive years at the hospital, I deserved it.
In September 2002, Magic Fingers Typing Service was born. I had everything I needed except my flyers to open the doors to my new found business. So I took my time and designed an awesome flyer, (I didn't know it when I designed it that it was awesome) which turned out to be a great marketing tool for my business. With this one flyer, which I posted at universities, I attracted a nice database of clients. This flyer gave me the incentive to create and design all of my own marketing materials. (that's another story that I cannot wait to share with you) This then gave me the motivation and inspiration to write an ebook of marketing tools to help anyone in need of attention grabbing marketing materials.
This one flyer attracted three students and a professor within 3 days of posting it at the university in my home town. I typed 2 dissertations and I transcribed 26 reports for a professor, netting me great money. I enjoyed transcribing the recorded interviews – though they were all centered around the same subject, each one was different because the people being interviewed were different.
My typing business has given me some wonderful opportunities which include sharing and helping those who simply do not have the time to do their own typing, showcasing my typing skills thereby getting me more work which then in turn gives me the opportunity to cushion my pockets with more money all the while helping others.
I'm my own boss; I don't have to answer to anyone. I work when I want to work and if I choose not to work I can take time off. If I'm sick I don't ever have to worry about calling a boss to say that I won't be in to work today –I don't even have to get out of bed if I'm feeling too sick to move. I set my own hours, I'm home when my children get home from school and I've designed my business my way!
You and Your Business
Owning your own business is all about you; your dreams, your goals, your aspirations, your heart's desires. Making the kind of money you want and the kind of money you deserve in addition to demanding the kind of money that your service or product is worthy of is fair. Sure, you deserve to be wealthy; wealthy spiritually and wealthy financially.
Being happy and having peace of mind, heart and soul is the key to life. Pouring your passion out and over into every aspect of your business that overflows into your life is what makes you successful. Your passion for what you do and love makes you persistent and being persistent is essential to your prosperity.
Working at home in comfort is one of the reasons you started your business. You wanted to be an entrepreneur and you are now soaring into the large arena of great home-based businesses. You offer a phenomenal service and wonderful product. Your customers love you because you have that special touch that speaks to the very heart of your customers; your customer service skill level is superior; this is one of the reasons why your business is thriving the way that it does. Your brilliant and unique business ideas are like no one else's and you designed it all by yourself. You are enjoying your business because your customers love you and what you provide. This is the dream of every business person.
Your dreams and goals are being fulfilled and it shows in your service/product. You had a question and you answered it yourself; continue to do what you're doing and you'll continue to work in comfort for as long as you continue to dream.
Still Contemplating?
You're in bed, eyes closed, mind wandering; you're contemplating; you have been contemplating for months now about starting your own home-based business. You can see it now; being your own boss, doing things your way, designing a terrific business using your skills and wonderful abilities and the list goes on and on. You're still just thinking though, somewhat afraid to jump out of that boat. You're still rocking back and forth. Do you believe in yourself and your God-given talents, skills, abilities and all those great gifts that you have locked away that you're just waiting to use to show and share with the world? You know deep down inside that you're never going to use your talents working for someone else, because your boss has put so many limits on you; that's how it is when you work for someone else. So, you're tired of keeping all those feelings locked up inside of you; you're tired of waiting for that raise you deserve that you know you're never going to get. You want to show the world what you can do and just how you can help others to achieve their goals; goals they cannot possibly achieve without your help. Starting your own home based business will give you a mountain of opportunities to showcase what you can do and just how you may be able to help someone else do the same thing, but you've got to take that first step; you've got to take that right or left foot slowly out of the boat, it doesn't matter which foot you use, just do it!!!. There is no need to rush into anything; just take your time, you can do it!!! Your confidence is intact and this deep down burning desire just won't let you go; now you know it's time to get started; it's time to start reaching for those stars. When you reach you will grab everything you need to be successful. So go on, and reach for the stars, you'll find your name on one of them!!!
Working from Home
Working from home is a dream many men and women are hoping to make a reality by starting their own home based businesses, but exactly what does working from home mean? Does it mean working for someone else or working for yourself.
For some, working at home means being their own boss and owning their own legitimate work-at-home business. For others it may mean working for someone else, but in the comfort of home, and having to check into a traditional office once or twice a week to drop off work and to pick up more week and maybe to be evaluated as each work assignment is completed on a weekly or monthly basis.
For the individual who works for him/herself in the comfort of home, they know that the rewards of owning a home-based business are wonderful; it is fulfillment, enjoyment and a major achievement. Working for yourself can be rewarding; it can bring you great pleasure. Working for yourself is hard work, truly it is, but when you are utilizing your skills, talents and abilities, that hard work becomes a welcome mat of sheer happiness. If you have a consuming desire to be your own boss, you will immediately come to see that it is in deed the very best gift you can give yourself. If you possess and are equipped with the right tools, you can be a highly successful entrepreneur.
Being your own boss brings true contentment. Not having to answer to someone else is the realization that you can do things your way without ever having to worry about whether it is wrong or right. Of course there is a right way to do things and there is a wrong way to do things; it should be our intention to do the right thing which results in fantastic benefits and pure satisfaction, not only for yourself, but for the customer as well. When we work for ourselves, it is imperative that we leverage our businesses, not necessarily for financial gain, but for personal satisfaction as well as for our future success. If we want and need our businesses to benefit us, in more ways than one, we are to stay focused on the task(s) at hand and understand that it is important that we use our skills and professionalism to help promote and grow our businesses. Our customer service skills play an extremely vital role in our businesses; without it, we are doomed.
When you work for someone else you have an endless list of things you have to be concerned or worry about each and every time you enter into the work place. Being asked, or should I say being told what to do isn't anything new or different, unusual or unfair in the workplace, but being able to do things your way in someone else's place of business in the work place is often unheard of. You have to deal with that boss who is not willing to listen to you, let alone allow you to change the look and feel of a dated formatted document to make it easier to read, or to maybe add a table to make it look a thousand times better thereby giving it that attention grabbing element you know it desperately needs. So you go about your tasks; you don't question your boss; he/she's your boss; you work for them, not the other way around and you can best believe that they will have the mentally to fit the bill. In your mind you ask yourself the question, with an immediate answer to yourself; I should be my own boss!!! You then tell yourself that you can do things so much better, easier, not always quicker, but sometimes better! Oh and rush; everything is a rush job, which results in multiple mistakes. The society that we live in is rush rush!!! Yes, you can help make the lives of others more productive giving you the fulfillment and joy you know you truly deserve simply by starting your own business and being your own boss!!!
Having to answer to someone else means your boss has the right to tell you what to do, how you should do it and when it should be done; right down to the nano second. The given time frame of each task is never enough time, because often times you will be forced to rush to complete an assignment; this is stressful and can result in enormous mistakes, which can be bad for you, your boss an the corporation or organization you work for.
There will always be windows of time carved out for you when you are chained to a desk working for someone else. When you own your own business there will also be windows of time carved out, but the time you set will allow you to do things in your time without always having to rush to get things done. Of course there will be times when someone will request a rush job, but because you work for yourself, you will not find that to be a problem because you have a schedule that fits perfectly into your own plan that will allow you to do each and every job, right done to the last letter typed, perfectly and professionally. We all know that when we rush to complete a task, mistakes will be made, which means more time will be needed to work and complete that one task thereby making us somewhat non-productive in our businesses.
Working for someone else you automatically become a victim of office politics. Politics has no place in the workplace but nonetheless, it still exists. Working is a wonderful thing. Depending on the position/title you hold, you can go places where your salary dictates which can be nice, but owning your own business you can go places you never could go working for someone else. First of all, you can leverage your business to take you to another continent if you want to. You can promote yourself, pay yourself big bucks and you can do things your way; a reward that you may never experience and will never be able to appreciate working for someone else.
Working for yourself is the promise that you can do things your way; you can design your business your way and make it successful. If you possess typing skills, you can have a lucrative work at home secretarial business. Whatever your talent is, and you love and enjoy using your skills, then by all means you should turn that skill into a business.
Reach for the stars; you'll find your name on one of them!