Moms in Slippers
WORK-AT-HOME,
BE YOUR OWN BOSS AND OWN IT!


Life Just Doesn't Get Any Better Than
Working-at-Home for Yourself in Comfort
Hello. My name is Cyndi and I work-at-home in comfort everyday doing everything I love to do! I write, I design, (self-taught), I encourage other women like myself and I have to tell you I love it! Who wouldn't love doing what they love and making money while they're doing all that they love and are good at doing all the things they love. I know I do.

WORK-AT-HOME AND BE THE BOSS YOU DESERVE TO WORK FOR!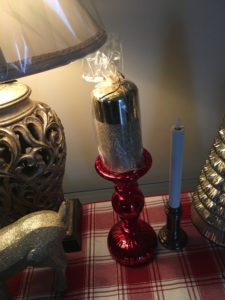 I invite you into my place of business which is my home in a cozy little room in my house that I like to call a sanctuary of warmth, hope and true peace and so much more!
Here at Moms in Slippers, you'll find what it means to work-at-home and what it means to be your own CEO and CEO. When you work-at-home for yourself, you quickly learn so much about yourself and all that you're capable of achieving.
It is amazing when you work-at-home doing what you love and being able to do things your way. You can devise a plan that is unique to your own situation.

For me to work-at-home simply means freedom. I'm free to do things that make me truly happy and abundantly fulfilled. I can create my own schedule around my own schedule so if I don't want to work I don't have to. I am also able to incorporate all of my open door ideas and drop them into whatever aspect or area my business needs. Can I say thank you. All day every day.
If you want to work at home in comfort then I suggest you get started today. Everyone has a gift including you. Why not take your gift to build your very own unique brand. It's not hard, but what it truly is is rewarding and phenomenal.
UTILIZING YOUR UNIQUE AND GREATEST POTENTIAL
TO START YOUR WORK-AT-HOME BUSINESS!
Once you realize your unlimited potential you'll be able to create, design and start to build your empire. Yes, an empire. That's what I believe women are capable of doing. You just have to make up your that this is what you really want for yourself.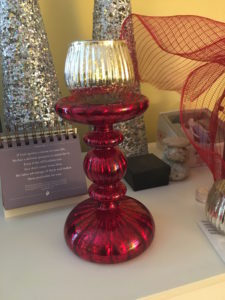 Start with one thing and build from there and your brand will take on a meaning of it's own!
When I started Moms in Slippers it was great. The only thing I regret is that I did not put a high enough value on what I was sharing which has always been my honesty in addition to real promises and all the lessons I gleaned along my work at home journey which truly began when I was in high school. I didn't realize it then but I know it now!
The joy of being a work-at-home mom is amazing and highly rewarding. I have enjoyed growing from the myriad of lessons that came from building my home based business. Have I made some mistakes? Of course I have, but nothing major. You see when you take the time to explore your gifts you'll soon find you also have the skill set that harmonize with those very same gifts. This is how you'll discover that you were absolutely cut out to be a work-at-home mom and then you'll quickly become a MIS, Mom in Slippers!
Yours truly,
Cyndi Boyer
Email: momsinslippers@yahoo.com
www.momsinslippers.net
---
ConstantContact.com